Remote Monitoring and Security
Security Package
Perpetual Technology Solutions can offer you a comprehensive security package that includes the following: Firewall Monitoring – monitor status and operational efficiency of your firewalls on a 24 X 7 basis.
Patch Management – ensure your network are protected with immediate patching direct from Microsoft
Antivirus and Anti-Spyware Update Management – monitor your antivirus and anti-spyware software to ensure it's always up-to-date
Data Backup Reliability – protect your customer data by monitoring the progress and status of your backup solutions

How is Your Data Protected?
Data Access
The data collected from Onsite Manager is only temporarily held in the database in compressed and encrypted packages until it is sent to Service Center. The Service Center database is not accessible on the Internet.
No Web Interface
Onsite Manager does not have a web interface. This means that only a user who has direct logon access to the server where it is installed can access it.
Service Account
Onsite Manager uses standard access control, requiring a service account that is like any other domain Administrator user and is subject to all the domain-enforced security rules. Administrators can manage service accounts individually to determine the level of access for each account. Service Center also uses Microsoft domain credentials to authenticate access to the database and Web resources it displays.
Remote Monitoring Chart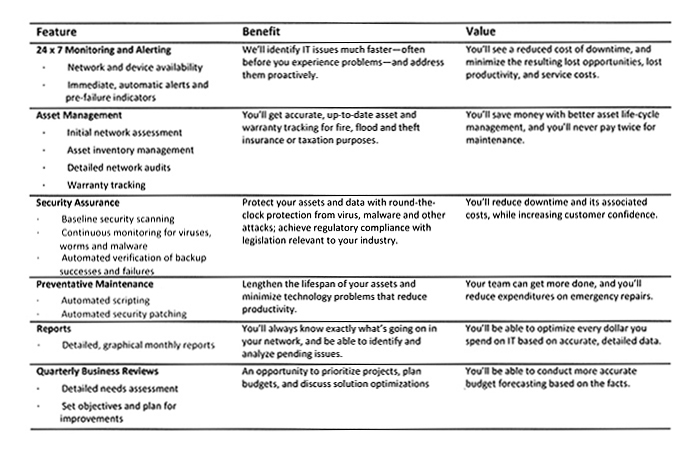 For more information or assistance, please email us.